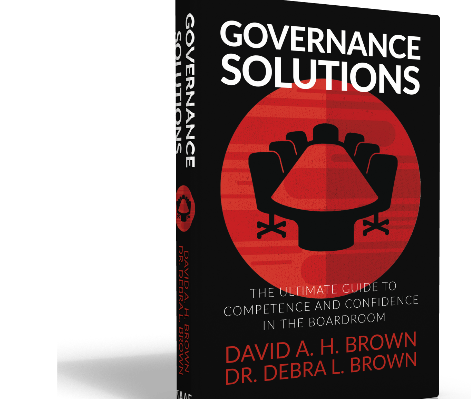 Gain:
Access!
Answers!
Attitude!
Access: To almost 70 governance concepts and tools unique to this book!
Answers: Not only to what works in governance but to what doesn't!
Attitude: Get the competence and confidence you need to success in the boardroom!
Stephen Davis, Associate Director and Senior Fellow, Harvard Law School Programs on Corporate Governance and Institutional Investors says, "David and Debra Brown are world-class experts. Their new book earns a place on director desks everywhere!"
The Ultimate Guide to Competence and Confidence in the Boardroom!